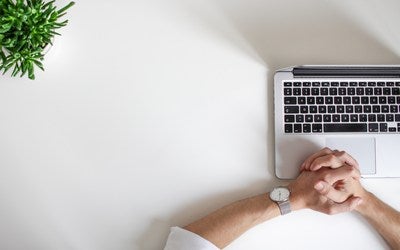 These days, we live in a sea of information. "Google" just about any topic and you'll get thousands of search results. There's no shortage of information. But, it can still be difficult to get to the facts.

Take real estate, for example. There's a lot of news available about what's happening in the national and local real estate market, current overall housing prices, the best time to make a move, and so forth.

It can all be overwhelming. But, which reports can you rely on?

Well, you start with your local Realtor. As your real estate professional, I'm dedicated to providing my clients with the facts they need to make important decisions about real estate - facts that are backed by comprehensive data and experienced analysis of the local market. There are so many idiosyncrasies, it is impossible to find out what you really need to know without talking to a local professional in the industry.

Don't hesitate to give me a call to discuss the real estate facts specific to your needs.
MAY SHOWS SIGNS OF IMPROVEMENT IN BC AND ALBERTA
---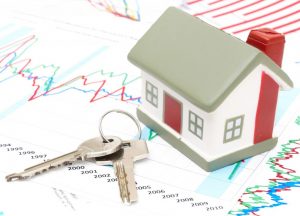 Statistics released late last week by the Canadian Real Estate Association (CREA) show that national home sales increased in May.
Together with monthly gains in the previous two months, activity in May reached its highest level since early last year when the new B-20 stress testing was introduced. While last month's home sales stood 8.9% above the six-year low posted in February 2019, this latest uptick has only just returned May's sales level to its 10-year historical average (see chart below). Nationwide, sales were up 1.9% month-over-month, and relative to a year ago, sales rose 6.7% marking the biggest year-over-year gain since the booming summer of 2016.
Sales were up in only half of all local markets, but that list included almost all large markets, led by gains in both the Greater Vancouver (GVA) and Greater Toronto (GTA) areas. There were encouraging bursts of activity in Victoria, Calgary and, to a lesser degree, Edmonton. Resale activity was up 24% from April in Vancouver, Victoria posted a 10% gain, and Calgary resales rose 6.6% month-over-month.
These are early signs that the cyclical bottom has been reached in that region of the country. Market conditions are still soft, though. Property values remain under downward pressure for now with the MLS Home Price Index down from a year ago in May in Vancouver (-8.9%), Calgary (-4.3%) and Edmonton (-3.7%). That said, the rate of decline moderated in Calgary and Edmonton, which is a further sign that these markets are stabilizing.
How To Make Your Home Sale "Smooth Sailing"
---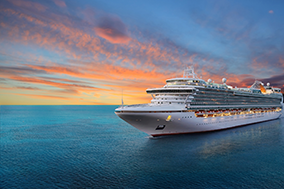 If you've ever been on a cruise ship, you know that rough waters can result in a miserable experience. Even on modern ships equipped with stabilizers, choppy seas and bad weather can leave you stuck below deck - and possibly sea sick!
In fact, the expression "smooth sailing" comes from a desire for calm waters.
When you sell your property, you'll want smooth sailing too. You'll want the experience to be as non disruptive as possible, while also having plenty of qualified buyers interested in your listing. In the end, you'll want the transaction to get done without a hitch.
So how do you ensure that happens? Here are some things you can do to help:
Think of your home as a product.
Potential buyers are more likely to become interested in a product that looks clean, uncluttered and well-maintained.
Price it right.
If your property is listed too high, potential buyers won't come. If it's listed too low, you may leave money on the table. (Potentially thousands.) Setting the price will be one of the most important decisions you'll need to make when selling your home.
Don't be there during showings.
As your real estate agent, I will take buyers through your property and show them all the great features. If you're there, some buyers may not feel comfortable and may leave before they have had a chance to become interested.
Be flexible.
This is especially important, when it comes to showing appointments, negotiations, home inspections, closing dates, etc. It's okay to be firm on some things, just not everything!
As your real estate agent and I will make the entire experience of selling your home trouble-free and successful.
I also have a great Sellers Guide which will help guide you as well. Send me your request via email - lbarkman@remax-whistler.com and I will send you a copy.