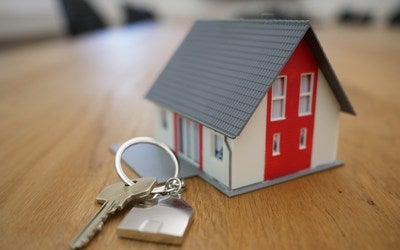 In 2017, the Office of the Superintendent of Financial Institutions (OSFI) took steps to help protect lenders and home buyers alike against future interest rate increases. Since January 1, 2018, new mortgages are subject to comparison with higher interest rates than the one issued at the time of the mortgage. Homeowners must be able to afford a mortgage at the Bank of Canada's current five-year average posted rate or at an interest rate that's 2% above what they're currently applying for, whichever rate is highest.
Perhaps motivated by the foreclosure crisis in the United States, the OSFI felt Canadian consumers needed protection from forces deemed outside of homeowners' control. The effect of the stress test means you may not qualify for the home you desire. If you're targeting a home with a $700,000 mortgage, for example, you may only qualify for about $550,000 under the new stress test rules. This could make a big difference in your choice of neighbourhoods in certain markets.
WORKING THE STRESS TEST PROCESS
The new mortgage rules don't have to be a barrier, however. First, there are ways around the stress test standard, which only applies to federally–regulated lenders. Credit unions, which are regulated at the provincial level, are exempt from stress test provisions. The same is true for private lenders. Alternatively, adding a co-signer to your mortgage can increase your mortgage target, even with the stress test rule in place.
If you're thinking of buying you should make the first step and get a pre approval from a mortgage broker.  If you don't know where/how to start the process give me a call and I will be happy to help facilitate next steps for you.