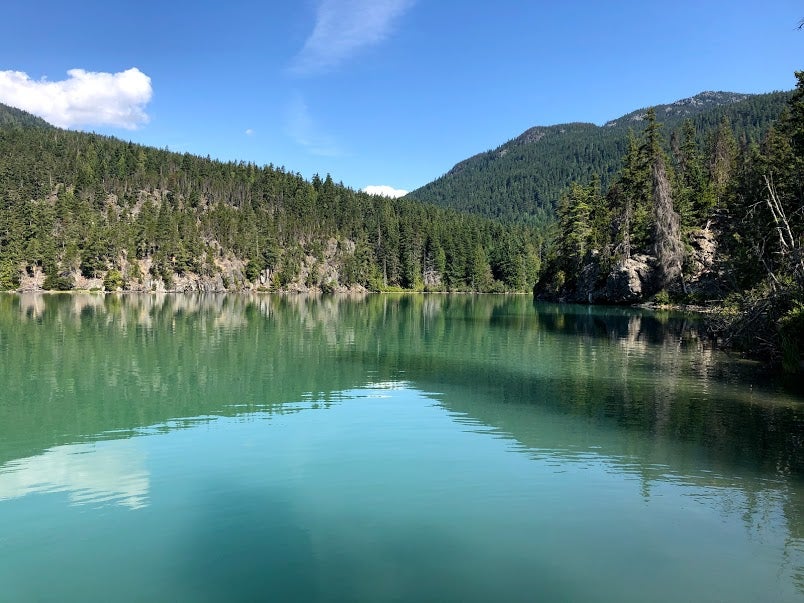 A great article in the Pique Newspaper this week from my Broker Ann Chiasson.  Bottom line, yes, Whistler's market has softened a bit, but more importantly the foreign buyers tax and speculation tax does not apply to Whistler - if you were holding off on a purchase - now is the time to jump back in.  Read on....
A NEW SURVEY of RE/MAX brokers and agents on recreational real estate in Canada signals a cooling off of the Whistler market.

The report released last week presents Whistler and Squamish sales in the same category, stating that the median, year-over-year sale prices for recreational sales dropped by nine per cent.

(Median prices were calculated for the periods of July 2017 to June 2018, and July 2018 to June 2019.)

According to Ann Chiasson of Re/Max Sea to Sky Real Estate, while the formulation in which Whistler and Squamish figures are presented together isn't ideal (she's asked for a change), the nine-per-cent drop is in line with what's happening in the Whistler market, with the high-end of the market taking the hardest hit.

"Things that are priced in the under $2 million range are getting far more action than anything priced at over $2 million," said Chiasson.

There has, she added, only been five sales in the over $4 million category this year.

The price drop is at odds with the provincial trend for recreational property, which saw prices rise by eight per cent across the province, with Tofino leading the charge with a median price increase of 35 per cent.

In Chiasson's view, a reduction in price is likely to spread elsewhere, as global forces—such as the election of U.S. President Donald Trump and unrest in Hong Kong takes its toll on buyer confidence.

"It's a whole combination of things," said Chiasson. "I think that people that would [traditionally] look at Whistler as their recreational place are just waiting now."

Chiasson added that she doesn't believe things are dire or that we are on the edge of a recession.

Sales remain healthy, being primarily driven by the B.C. market, she said.

"We are still doing deals and people are still buying," she said.

Elton Ash, regional executive vice-president of Re/Max of Western Canada, said that it's important to remember that the recreational market is "hyper local," meaning a small number of sales can have a dramatic impact on median price.

"For example, Tofino saw a huge increase in recreational property, but it's such a hyper local market that you can sell five properties and it could lead to a big change," said Ash.

In Ash's view, provincial policy aimed at cooling off the Lower Mainland housing market - such as the speculation tax and the foreign buyers' tax - is having a knock-on effect on the Whistler market.

Prices in West Vancouver and North Vancouver have seen a significant dip, meaning residents are less willing to buy in Whistler, too, he said.

Andrey Pavlov, a professor of finance at Simon Fraser University's Beedie School of Business, agreed, saying the Whistler market has been negatively affected by the policies.

The fact that most of them including the speculation and foreign buyers' tax don't even apply in the market doesn't really matter, he said.

"If you are sitting somewhere in China or in the States or even in Alberta, you just don't know [what's next]," said Pavlov. "You hear the news that B.C. is now imposing all of these taxes on foreigners and locals and the real estate market isn't doing that well because of [it], and that news is enough to make you take your money elsewhere."

Once governments start signalling that they are eager to manipulate the market, "I think that's basically like putting up a sign, 'We're closed for business, don't come here,'" said Pavlov.

Moreover, Whistler homes valued at over $3 million are subject to the new additional school tax rate, which levies a 0.2-per-cent tax on homes between $3 and $4 million and 0.4-per-cent tax on homes assessed at over $4 million he said.

Pavlov said that there is also uncertainty surrounding the threshold that it could be moved down.

"There are all these proposals that this is going to be moved down to a million [dollars]," he said.

At the end of the day, the taxes are sending the wrong message to investors, and investors, in turn, are attracted to other regions that, like Whistler, are "quite beautiful and very attractive," but also welcoming, said Pavlov.