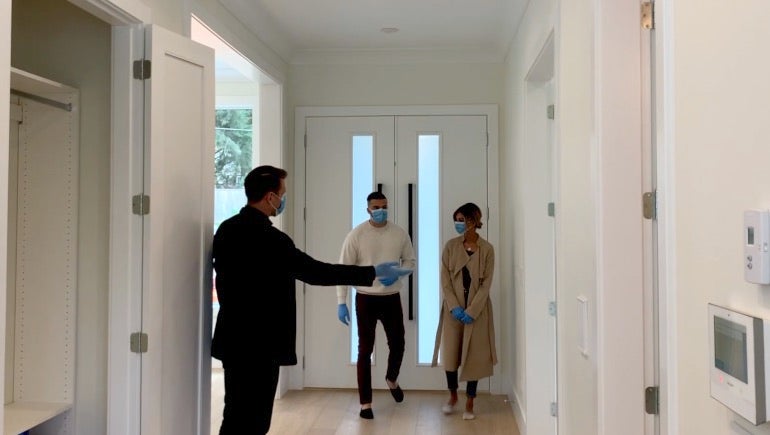 Open houses will cautiously resume across BC under new safety guidelines.

On July 7, real estate boards and associations across the province, together with the Real Estate Council of BC, removed their joint recommendation that REALTORS® refrain from holding open houses, a recommendation that had been in place since the middle of March.

This decision was made in consultation with WorkSafe BC and came with new safety guidelines for Realtors to follow.

"This change doesn't mean a return to pre-pandemic practices," Colette Gerber, Real Estate Board of Greater Vancouver Chair said. "Since the pandemic began, Realtors have been adopting new technologies and practices to follow through on our commitment to do what we can to help prevent the spread of illness. This commitment hasn't changed. If home sellers and their Realtors decide to hold an open house, they'll need to strictly follow the safety precautions that have been carefully crafted and vetted by WorkSafe BC."

The open house guidelines outline the steps that Realtors must follow to ensure necessary physical distancing, hygiene and other safety practices are maintained.

If you attend an open house this summer, you can expect to see:

 - A visitor log for contact tracing
-  Hand washing stations
-  Direction on the use of personal protection equipment, like face masks
-  Restrictions on the number of people allowed into the home at one time
-  Rules requiring that you not touch anything inside the home
-  Signage outlining the physical distancing and other safety requirement

Some of these safety practices may be different here in Whistler as we have many properties that are vacant and/or handled by rental management companies.   However, if you are a homeowner thinking of selling reach out and we can discuss specific protocols for your situation.