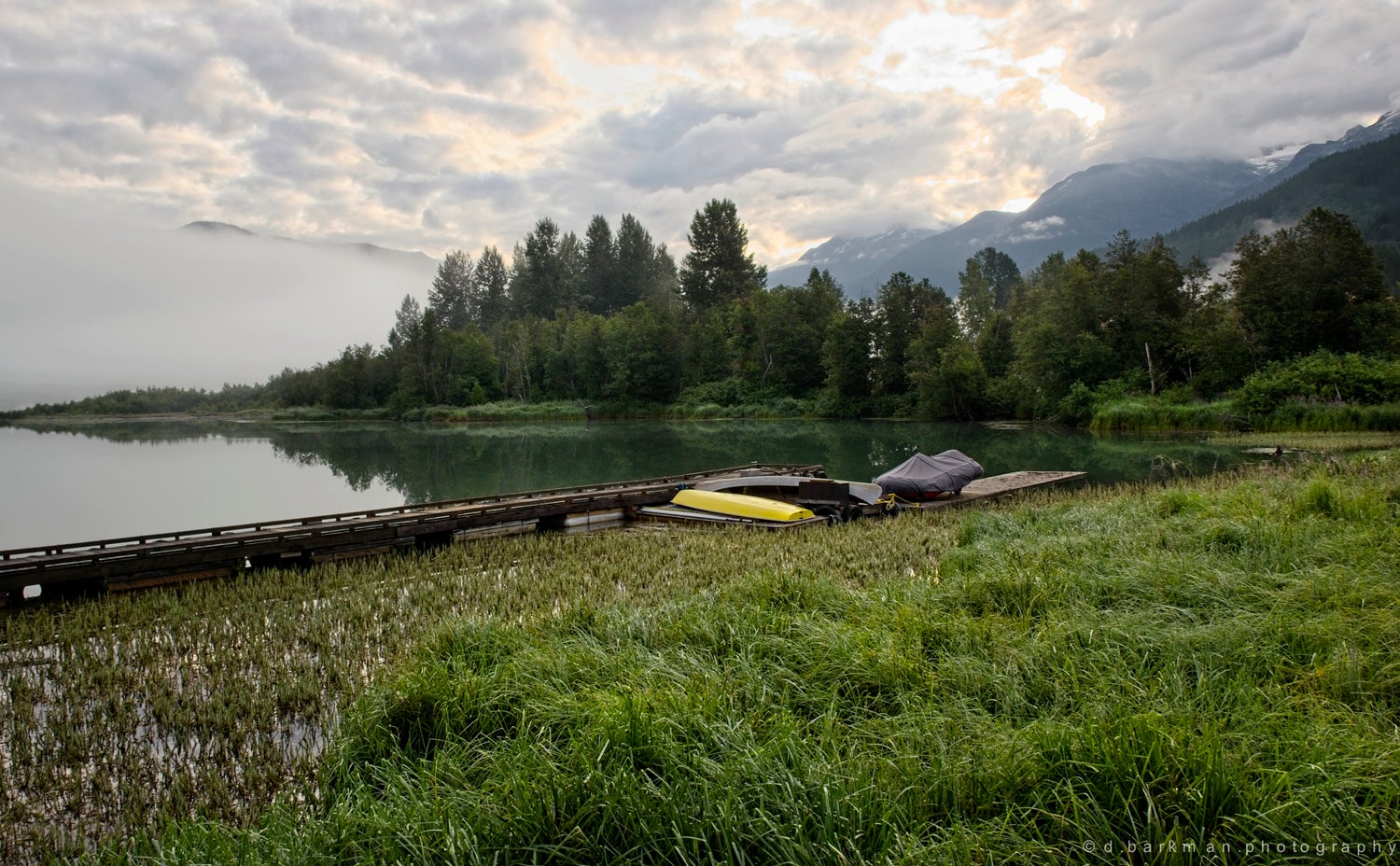 This is a great article on what's going on in our local real estate market and I can confirm that it holds true.  COVID has really opened our eyes and hearts to what is really important, and we've now discovered we can continue to work, be successful and still live in a place that offers more opportunities to enjoy a bike ride, a walk along the lake, etc.  While we have a busy market, engaging with a local Realtor is critical to achieve the outcome you desire.  Read on...
What could possibly make a Vancouver local pack up their bags and leave the dynamic sights, sounds, and flavours, those breathtaking mountain (and ocean-side) views, and the impossibly long list of places to see and things to do within British Columbia's largest city? Apparently, a global pandemic.

When the COVID-19 pandemic crept across Canadian borders over a year ago, few could have predicted just how much it would alter life as we know it, creating seismic shifts within our economy, communities, and lifestyles. The Canadian real estate market was not immune to these pandemic-induced changes, but instead of pausing or slowing down like everyone anticipated, local markets across Canada exploded, experiencing unprecedented record-breaking growth.

And most surprising of all is that this growth has not been concentrated within the traditionally "red-hot" real estate hubs of Vancouver, Toronto, and Montreal, but rather in the small secondary markets on Canada. Much of this shift in home buying behaviour has been led by the shift to a remote work environment, which become widespread following the first lockdown in March of last year. 
Now, more than a year later, many organizations have announced that these remote work environments are here to stay, which has led to many homeowners re-assessing where they want to plant their roots. No longer tied to living within proximity to where they work, homeowners are free to reside anywhere that can offer them a reliable internet connection!

While the definition of a recreational property tends to be broad, in general these homes are considered to be in rural communities far from urban centres (or even off the grid), promising relaxation or entertainment. Waterfront properties, cabins, cottages, chalets, ranches, resorts, and hobby farms all fall under this category of real estate. In the Province of British Columbia, dissected by the world-famous Rocky Mountain range, featuring sprawling Pacific coastline along its western edge, and dotted with over 20,000 lakes, recreational properties are abundant. And demand for them had never been higher.
Vancouverites Hunt for the Perfect Recreational Property
According to information from Landcor Data Corp., an organization that tracks all real estate title transitions across British Columbia, the numbers support the theory that homeowners are packing up and leaving the province's largest cities, snatching up rural and recreational properties promising large acreage, waterfront views, or northern resort-style properties. And a hefty percentage of these buyers: Vancouverites.

Numbers from the Canadian Real Estate Association (CREA) support this growth within cottage country markets across BC popular among adventure-enthusiasts! The Kootenay Association of REALTORS® reported a record-breaking number of sales this February (280 units), and sales within the BC Northern Real Estate Board rose to the highest February level in more than 10 years.

While demand rises, inventory within these small markets is dwindling. Shawna Kinsley, President of the BC Northern Real Estate Board cited this concern in the latest market update: "Home sales continued their meteoric rise in February as demand shows no signs of slowing down. There was a modest uptick in new listings, but overall inventory continues to be depleted, pushing prices to new records for the month."


A Trend That's Been Years in the Making?
Yet, according to recent Statistics Canada data as presented by Better Dwelling, this migration is just part of a movement of Vancouver locals to more rural destinations across the province, that began even before the pandemic. According to these statistics, 45,481 people left the Greater Vancouver area over 2019, with over 5,500 settling within rural BC communities far outside of any central metropolitan area (CMA).

This being said, a number of factors have helped push this rural migration forward during the pandemic period. Most notably, The Bank of Canada keeping interest rates at exceptionally low levels. For individuals and families in Vancouver and beyond who have long dreamt of securing the recreational property of their dreams, these record low interest rates have served as an incentive to make such a purchase a reality!

While younger Canadians (under 35) have been key drivers of migration away from the larger city centres and into suburban and rural markets, industry professionals have noted an untick in the number of retiree buyers when it comes to recreational properties.

With the summer season quickly approaching, this segment of the real estate market is only anticipated to heat up.