It doesn't matter if you're a first time home buyer or seasoned investor, there are a few universal rules that apply when buying a house or investment property. One being a home inspection or overview of your strata's AGM and council minutes.
Yes - even if you find that shiny interior you've been dreaming of or understand it's a red hot market and want to act quickly.
It's imperative you obtain the full picture, perks and pitfalls, because I'm certain you've all heard one or two horror stories about the unsuspecting family who purchased a money pit or faced a surprise special assessment. Whether it was a rotten foundation they weren't aware of or chronic damage from ongoing water leakage, a home inspection or overview of council minutes for stratified properties will allow you to avoid any extensive issues and leverage negotiation.
Here's the top 6 reasons I believe it's crucial before buying a house:
Avoiding The Money Pit
1.
Homeowners selling may be unaware of problems
It's not always a sleazy, premeditated sales tactic to place the problematic home into someone else's hands. Sometimes information may be withheld, which is why it is the responsibility of the buyer to make sure they have the full picture and do their due diligence. However sometimes, the homeowners may not be aware of an insulation problem in the attic or damp in the crawl space. That's why an inspection (although not a magician who can see behind walls) or monthly strata minutes, can help to give you an accurate report to help make the right decision.
2.
You can ask for repairs before purchase or even a price reduction
If there's something major that needs fixing, you can work with a real estate agent like myself to negotiate the terms of purchase. Be it repairs before you take over the property or a price reduction to help with the costs that will inevitably ensue, it's better to find out now and have the opportunity to play the right cards than find out later and have no cards to play (other than the accountability to fix it).
3.
You know how much money you may need post-purchase to get everything in working order or fix any      serious safety issues
You will never hear a real estate agent utter the words 'ignorance is bliss'. In becoming aware of problems in a potential property, even if it's something minor, you can get ahead and budget for maintenance costs after your purchase. Think boilers that need replacing, faucets that need updating, or chimneys that need fixing. This will also give you the opportunity to arrange maintenance laborers before you move in (if you have some time before you get your keys).
4. Protection from illegal additions or installations
The removal of walls or additions like garden conservatories often require planning permission from your strata or city council. With that said, it's not uncommon for homeowners to take renovations into their own hands and make changes without the required building permits. By obtaining an inspection or AGM report, you'll be able to avoid the repercussions of illegal installations you were not responsible for.
5. Catch potential problems early
There may not be any clear-cut issues with your property now, but there may be a special levy (money required from strata lot owners for a specific purpose and for shared common expenses) that is being planned to address a certain problem predicted in the future. Or there may be an issue that is fine for now but will definitely require your attention - and wallet - in the next 3-5 years. Without question, it's better to catch these problems or plans early on. Even if they do not require action today.
6. An uncostly solution to peace of mind
I always want to make sure my clients have peace of mind, because let's be honest! Purchasing a property can be a highly stressful life event, which is why I repeatedly recommend a home inspection or a thorough read of strata minutes. From international investors to local first time home buyers, it really doesn't matter who you are. We can all judge a property in the first few seconds upon curb appeal or interior finishings, but we can't know its full history or condition without seeking professional advice.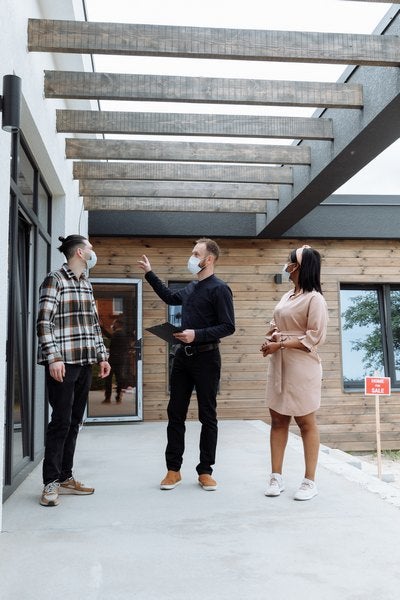 What's The Difference Between Council Minutes or a Home Inspection for Whistler Properties?
Particularly as a first time home buyer, you might not understand all the moving parts of buying a home (of which there are many!). From budgeting for closing costs to navigating different types of properties, I'm here to help you with the right information to aid your decision.
So… what's the difference between a home inspection and minutes? When viewing Whistler properties, you'll find everything from single family homes to condos and townhouses. It's common that many of these properties come as a Strata.
Strata properties are defined as a "group of individual homeowners that are part of a whole". This means each person has a lot on one piece of land. Commonly, the strata represents all the homeowners to make decisions and sign contracts for an additional, mandatory fee. For example, your monthly fees may go towards maintaining common areas like landscaping and garbage removal.
When buying a house, you will either be able to see your home inspection report to assess damages (someone hired to physically come out to the house), or you can look at the AGM council meeting minutes (alongside a depreciation report if there is one), in order to see an overview of the conversation regarding what's going on with your complex. For example, any upgrades or maintenance that is in discussion.
Both are equally as effective. But it is also important to note that although 99% of the time you will be able to get an accurate overview, like anything, there may still be a few additional costs along the way that weren't accounted for.
Which is why an emergency fund is also a great idea!
-------------------------------------
Are you selling or buying a house? Get in touch with me today to discuss your needs. I'd love to hear from you.